Twelfth Session of the GLOSS Group of Experts, Unesco, Paris, 7-11 November 2011
The next meeting of the global sea-level observing programme (GLOSS) is taking place at Unesco, Paris, 9-11 November 2011.
Two workshops will precede the event, respectively dealing with: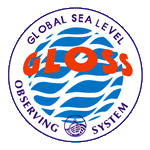 – Storm surge monitoring and extreme sea levels, and the need for high-quality real-time sea level data (7-8 November 2011);
– Space-based methods for vertical tide gauge control (afternoon of 8 November and morning of 9 November 2011).
The GLOSS group of experts meeting itself will take place from 9 to 11 November 2011. The agendas are in the process of elaboration (See 1st link below).
Further details :
– on these meetings
– on the GLOSS programme